ANDREA D'AMICO IS AN ITALIAN PHOTOGRAPHER, DESIGNER AND WRITER.
PLAYING WITH HIS MOTHER'S AUTOMATIC CAMERA, HE STARTED TAKING PICTURES
WHEN HE WAS VERY YOUNG AND NEVER STOPPED SINCE.
HE STUDIED INDUSTRIAL/GRAPHIC DESIGN IN MILAN, PHOTOGRAPHY AND FILM SCRIPT/DIRECTION IN PARIS,
CITY WHERE HE LIVED AND WORKED FOR MANY YEARS,
PASSING HOWEVER LONG PERIODS OF TIME IN LONDON, NEW YORK AND BERLIN.
HE WORKS MOSTLY ON LONG TERM PERSONAL SERIES
AND HIS WORK HAS BEEN SHOWN BY LITTLE BIRDS GALLERY
AT INTERNATIONAL PHOTOGRAPHY ART FAIRS
IN BRUSSELS (2013), PARIS (2013 AND 2016), MILAN (2014), BOLOGNA (2015)
AND BY INTERNATIONAL GROUP EXHIBITION CURATORS
AT MONTH OF PHOTOGRAPHY LOS ANGELES (2015),
AT MOSCOW INTERNATIONAL FOTOGRAPHY AWARDS (2015),
AT INTERNATIONAL PHOTOGRAPHY AWARDS NEW YORK (2016)
AND AT TOKYO INTERNATIONAL FOTO AWARDS (2017).
HE LIVES ON THE ROAD SINCE 2011.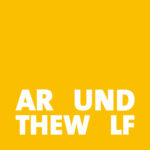 ALL RIGHTS RESERVED
COPYRIGHT © 2022 ANDREA D'AMICO