A SELECTION OF EXHIBITION PRINTS, LAMINATED AND FRAMED AND PRINTS ONLY
FROM THE SERIES BAY WINDOW, EXHIBITED BY LITTLE BIRDS GALLERY AT INTERNATIONAL PHOTOGRAPHY ART FAIRS
IN BRUSSELS (2013), PARIS (2013 AND 2016), MILAN (2014) BOLOGNA (2015) AND AT MONTH OF PHOTOGRAPHY LOS ANGELES (2015),
ARE AVAILABLE TO BUY AS LIMITED COLLECTORS PRINTS WITH A 30% OFF FROM REGULAR PRICE.
PRINTS ARE MADE WITH HIGH QUALITY ARCHIVAL PAPER
AND ARE AVAILABLE IN A VARIETY OF FORMATS SET BY THE PHOTOGRAPHER AND THE GALLERY.
PRINTS ARE SIGNED, EDITIONED AND COME WITH THE GALLERY STAMP.
THIS SPECIAL PRINT SALE IS MANAGEDED IN COOPERATION BETWEEN
LITTLE BIRDS GALLERY AND AROUND THE WOLF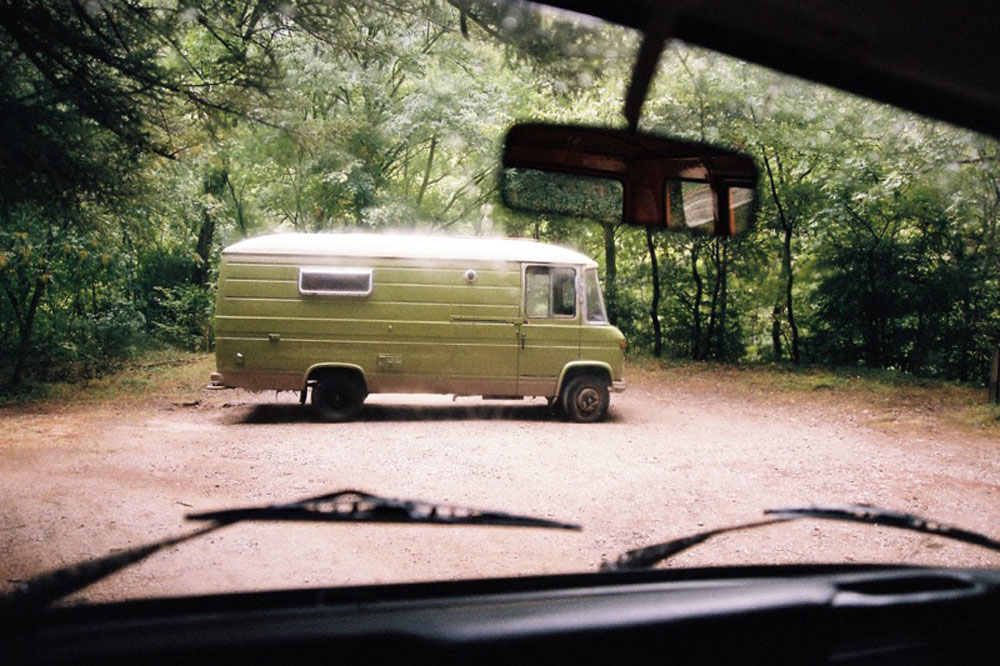 01 / BAY WINDOW, MIDI-PYRENEES, FRANCE – 2013
EXHIBITION PRINT
SOLD
PRINT ONLY
PRINT SIZE : 20 X 30 CM (PAPER 30 X 40 CM)
EDITION : 1/9 + 1 AP
PRICE : 500€ (REGULAR PRICE 700€)
PRINT SIZE : 30 X 45 CM (PAPER 45 X 60 CM)
EDITION : 2/7 + 1 AP
PRICE : 700€ (REGULAR PRICE 1000€)
PRINT SIZE : 40 X 60 CM (PAPER 60 X 80 CM)
EDITION : 2/5 + 1 AP
PRICE : 1400€ (REGULAR PRICE 2000€)
FRAMING OF PRINTS CAN ALSO BE ARRANGED
TO YOUR SPECIFICATIONS FOR AN ADDITIONAL FEE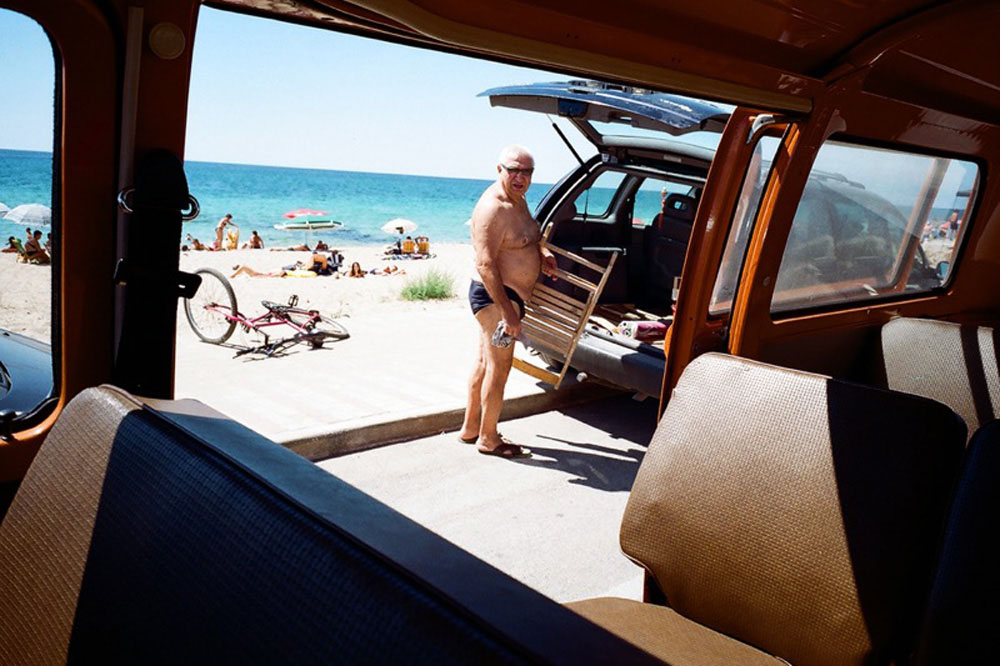 02 / BAY WINDOW, SALENTO, ITALY – 2012
EXHIBITION PRINT
SOLD
PRINT ONLY
PRINT SIZE : 20 X 30 CM (PAPER 30 X 40 CM)
EDITION : 1/9 + 1 AP
PRICE : 500€ (REGULAR PRICE 700€)
PRINT SIZE : 30 X 45 CM (PAPER 45 X 60 CM)
EDITION : 2/7 + 1 AP
PRICE : 700€ (REGULAR PRICE 1000€)
PRINT SIZE : 40 X 60 CM (PAPER 60 X 80 CM)
EDITION : 1/5 + 1 AP
PRICE : 1400€ (REGULAR PRICE 2000€)
FRAMING OF PRINTS CAN ALSO BE ARRANGED
TO YOUR SPECIFICATIONS FOR AN ADDITIONAL FEE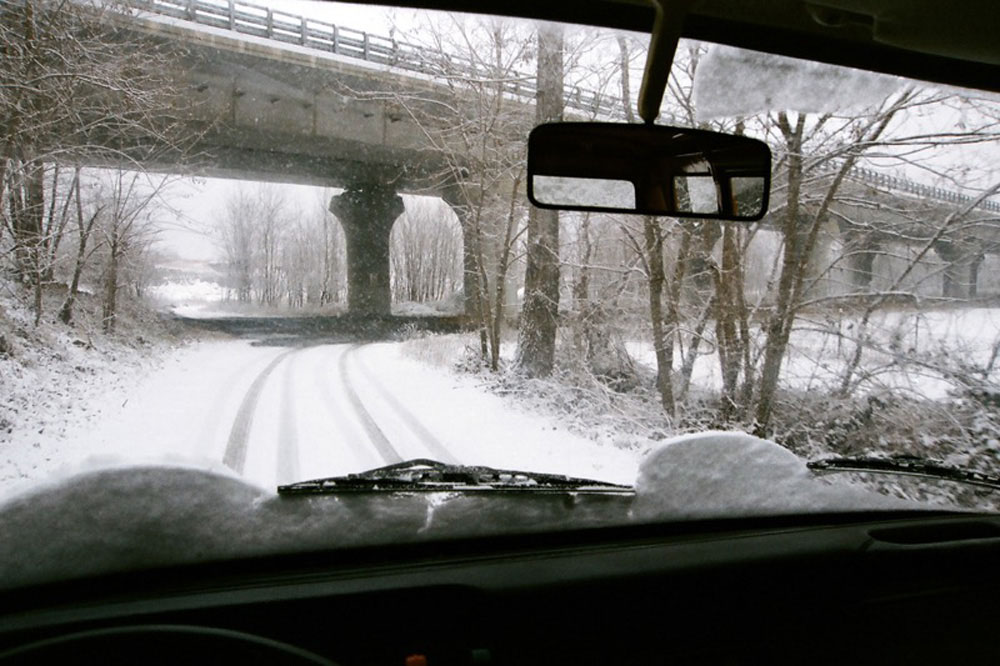 03 / BAY WINDOW, VAL DI SUSA, ITALY – 2013
EXHIBITION PRINT
FIRST EXHIBITION PRINT SOLD
SECOND EXHIBITION PRINT AVAILABLE
ONE EXHIBITION PRINT AVAILABLE
LAMINATED ON ALUMINIUM AND FRAMED
WHITE WOOD FRAME
PRINT SIZE : 30 X 45 CM (PAPER AND FRAME 45 X 60 CM)
EDITION : 2/7 + 1 AP
PRICE : 700€ (REGULAR PRICE 1300€) – SAME PRICE OF PRINT ONLY
PRINT ONLY
PRINT SIZE : 20 X 30 CM (PAPER 30 X 40 CM)
EDITION : 2/9 + 1 AP
PRICE : 500€ (REGULAR PRICE 700€)
PRINT SIZE : 30 X 45 CM (PAPER 45 X 60 CM)
EDITION : 3/7 + 1 AP
PRICE : 700€ (REGULAR PRICE 1000€)
PRINT SIZE : 40 X 60 CM (PAPER 60 X 80 CM)
EDITION : 1/5 + 1 AP
PRICE : 1400€ (REGULAR PRICE 2000€)
FRAMING OF PRINTS CAN ALSO BE ARRANGED
TO YOUR SPECIFICATIONS FOR AN ADDITIONAL FEE
04 / BAY WINDOW, VAL DI SUSA, ITALY – 2013
EXHIBITION PRINT
SOLD
PRINT ONLY
PRINT SIZE : 20 X 30 CM (PAPER 30 X 40 CM)
EDITION : 2/9 + 1 AP
PRICE : 500€ (REGULAR PRICE 700€)
PRINT SIZE : 30 X 45 CM (PAPER 45 X 60 CM)
EDITION : 2/7 + 1 AP
PRICE : 700€ (REGULAR PRICE 1000€)
PRINT SIZE : 40 X 60 CM (PAPER 60 X 80 CM)
EDITION : 1/5 + 1 AP
PRICE : 1400€ (REGULAR PRICE 2000€)
FRAMING OF PRINTS CAN ALSO BE ARRANGED
TO YOUR SPECIFICATIONS FOR AN ADDITIONAL FEE
05 / BAY WINDOW, SALENTO, ITALY – 2012
EXHIBITION PRINT
SOLD
PRINT ONLY
PRINT SIZE : 20 X 30 CM (PAPER 30 X 40 CM)
EDITION : 1/9 + 1 AP
PRICE : 500€ (REGULAR PRICE 700€)
PRINT SIZE : 30 X 45 CM (PAPER 45 X 60 CM)
EDITION : 2/7 + 1 AP
PRICE : 700€ (REGULAR PRICE 1000€)
PRINT SIZE : 40 X 60 CM (PAPER 60 X 80 CM)
EDITION : 1/5 + 1 AP
PRICE : 1400€ (REGULAR PRICE 2000€)
FRAMING OF PRINTS CAN ALSO BE ARRANGED TO YOUR SPECIFICATIONS
FOR AN ADDITIONAL FEE
06 / BAY WINDOW, LANDES, FRANCE – 2013
EXHIBITION PRINT
ONE EXHIBITION PRINT AVAILABLE
LAMINATED ON ALUMINIUM AND FRAMED
WHITE WOOD FRAME
PRINT SIZE : 30 X 45 CM (PAPER AND FRAME 45 X 60 CM)
EDITION : 1/7 + 1 AP
PRICE : 700€ (REGULAR PRICE 1300€) – SAME PRICE OF PRINT ONLY
PRINT ONLY
PRINT SIZE : 20 X 30 CM (PAPER 30 X 40 CM)
EDITION : 1/9 + 1 AP
PRICE : 500€ (REGULAR PRICE 700€)
PRINT SIZE : 30 X 45 CM (PAPER 45 X 60 CM)
EDITION : 2/7 + 1 AP
PRICE : 700€ (REGULAR PRICE 1000€)
PRINT SIZE : 40 X 60 CM (PAPER 60 X 80 CM)
EDITION : 1/5 + 1 AP
PRICE : 1400€ (REGULAR PRICE 2000€)
FRAMING OF PRINTS CAN ALSO BE ARRANGED
TO YOUR SPECIFICATIONS FOR AN ADDITIONAL FEE
07 / BAY WINDOW, PARIS, FRANCE – 2013
EXHIBITION PRINT
ONE EXHIBITION PRINT AVAILABLE
LAMINATED ON ALUMINIUM AND FRAMED
WHITE WOOD FRAME
PRINT SIZE : 30 X 45 CM (PAPER AND FRAME 45 X 60 CM)
EDITION : 1/7 + 1 AP
PRICE : 700€ (REGULAR PRICE 1300€) – SAME PRICE OF PRINT ONLY
PRINT ONLY
PRINT SIZE : 20 X 30 CM (PAPER 30 X 40 CM)
EDITION : 1/9 + 1 AP
PRICE : 500€ (REGULAR PRICE 700€)
PRINT SIZE : 30 X 45 CM (PAPER 45 X 60 CM)
EDITION : 2/7 + 1 AP
PRICE : 700€ (REGULAR PRICE 1000€)
PRINT SIZE : 40 X 60 CM (PAPER 60 X 80 CM)
EDITION : 1/5 + 1 AP
PRICE : 1400€ (REGULAR PRICE 2000€)
FRAMING OF PRINTS CAN ALSO BE ARRANGED
TO YOUR SPECIFICATIONS FOR AN ADDITIONAL FEE
08 / BAY WINDOW, PYRENEES ATLANTIQUE, FRANCE – 2013
EXHIBITION PRINT
ONE EXHIBITION PRINT AVAILABLE
LAMINATED AND FRAMED
WHITE WOOD FRAME
PRINT SIZE : 30 X 45 CM (PAPER AND FRAME 45 X 60 CM)
EDITION : 1/7 + 1 AP
PRICE : 700€ (REGULAR PRICE 1300€) – SAME PRICE OF PRINT ONLY
PRINT ONLY
PRINT SIZE : 20 X 30 CM (PAPER 30 X 40 CM)
EDITION : 1/9 + 1 AP
PRICE : 500€ (REGULAR PRICE 700€)
PRINT SIZE : 30 X 45 CM (PAPER 45 X 60 CM)
EDITION : 2/7 + 1 AP
PRICE : 700€ (REGULAR PRICE 1000€)
PRINT SIZE : 40 X 60 CM (PAPER 60 X 80 CM)
EDITION : 1/5 + 1 AP
PRICE : 1400€ (REGULAR PRICE 2000€)
FRAMING OF PRINTS CAN ALSO BE ARRANGED
TO YOUR SPECIFICATIONS FOR AN ADDITIONAL FEE
09 / BAY WINDOW, BARCELONA, SPAIN – 2012
EXHIBITION PRINT
ONE EXHIBITION PRINT AVAILABLE
LAMINATED AND FRAMED
WHITE WOOD FRAME
PRINT SIZE : 30 X 45 CM (PAPER AND FRAME 45 X 60 CM)
EDITION : 1/7 + 1 AP
PRICE : 700€ (REGULAR PRICE 1300€) – SAME PRICE OF PRINT ONLY
PRINT ONLY
PRINT SIZE : 20 X 30 CM (PAPER 30 X 40 CM)
EDITION : 1/9 + 1 AP
PRICE : 500€ (REGULAR PRICE 700€)
PRINT SIZE : 30 X 45 CM (PAPER 45 X 60 CM)
EDITION : 2/7 + 1 AP
PRICE : 700€ (REGULAR PRICE 1000€)
PRINT SIZE : 40 X 60 CM (PAPER 60 X 80 CM)
EDITION : 1/5 + 1 AP
PRICE : 1400€ (REGULAR PRICE 2000€)
FRAMING OF PRINTS CAN ALSO BE ARRANGED
TO YOUR SPECIFICATIONS FOR AN ADDITIONAL FEE
10 / BAY WINDOW, VIA AURELIA, ITALY – 2012
EXHIBITION PRINT
ONE EXHIBITION PRINT AVAILABLE
LAMINATED AND FRAMED
WHITE WOOD FRAME
PRINT SIZE : 30 X 45 CM (PAPER AND FRAME 45 X 60 CM)
EDITION : 1/7 + 1 AP
PRICE : 700€ (REGULAR PRICE 1300€) – SAME PRICE OF PRINT ONLY
PRINT ONLY
PRINT SIZE : 20 X 30 CM (PAPER 30 X 40 CM)
EDITION : 1/9 + 1 AP
PRICE : 500€ (REGULAR PRICE 700€)
PRINT SIZE : 30 X 45 CM (PAPER 45 X 60 CM)
EDITION : 2/7 + 1 AP
PRICE : 700€ (REGULAR PRICE 1000€)
PRINT SIZE : 40 X 60 CM (PAPER 60 X 80 CM)
EDITION : 1/5 + 1 AP
PRICE : 1400€ (REGULAR PRICE 2000€)
FRAMING OF PRINTS CAN ALSO BE ARRANGED
TO YOUR SPECIFICATIONS FOR AN ADDITIONAL FEE
11 / BAY WINDOW, LANDES, FRANCE – 2013
EXHIBITION PRINT
ONE EXHIBITION PRINT AVAILABLE
LAMINATED AND FRAMED
WHITE WOOD FRAME
PRINT SIZE : 30 X 45 CM (PAPER AND FRAME 45 X 60 CM)
EDITION : 1/7 + 1 AP
PRICE : 700€ (REGULAR PRICE 1300€) – SAME PRICE OF PRINT ONLY
PRINT ONLY
PRINT SIZE : 20 X 30 CM (PAPER 30 X 40 CM)
EDITION : 1/9 + 1 AP
PRICE : 500€ (REGULAR PRICE 700€)
PRINT SIZE : 30 X 45 CM (PAPER 45 X 60 CM)
EDITION : 2/7 + 1 AP
PRICE : 700€ (REGULAR PRICE 1000€)
PRINT SIZE : 40 X 60 CM (PAPER 60 X 80 CM)
EDITION : 1/5 + 1 AP
PRICE : 1400€ (REGULAR PRICE 2000€)
FRAMING OF PRINTS CAN ALSO BE ARRANGED
TO YOUR SPECIFICATIONS FOR AN ADDITIONAL FEE
12 / BAY WINDOW, PARIS, FRANCE – 2013
EXHIBITION PRINT
ONE EXHIBITION PRINT AVAILABLE
LAMINATED AND FRAMED
WHITE WOOD FRAME
PRINT SIZE : 30 X 45 CM (PAPER AND FRAME 45 X 60 CM)
EDITION : 1/7 + 1 AP
PRICE : 700€ (REGULAR PRICE 1300€) – SAME PRICE OF PRINT ONLY
PRINT ONLY
PRINT SIZE : 20 X 30 CM (PAPER 30 X 40 CM)
EDITION : 1/9 + 1 AP
PRICE : 500€ (REGULAR PRICE 700€)
PRINT SIZE : 30 X 45 CM (PAPER 45 X 60 CM)
EDITION : 2/7 + 1 AP
PRICE : 700€ (REGULAR PRICE 1000€)
PRINT SIZE : 40 X 60 CM (PAPER 60 X 80 CM)
EDITION : 1/5 + 1 AP
PRICE : 1400€ (REGULAR PRICE 2000€)
FRAMING OF PRINTS CAN ALSO BE ARRANGED
TO YOUR SPECIFICATIONS FOR AN ADDITIONAL FEE
13 / BAY WINDOW, PASSO DEL MONGINEVRO, ITALY – 2011
EXHIBITION PRINT
ONE EXHIBITION PRINT AVAILABLE
LAMINATED AND FRAMED
WHITE WOOD FRAME
PRINT SIZE : 30 X 45 CM (PAPER AND FRAME 45 X 60 CM)
EDITION : 1/7 + 1 AP
PRICE : 700€ (REGULAR PRICE 1300€) – SAME PRICE OF PRINT ONLY
PRINT ONLY
PRINT SIZE : 20 X 30 CM (PAPER 30 X 40 CM)
EDITION : 1/9 + 1 AP
PRICE : 500€ (REGULAR PRICE 700€)
PRINT SIZE : 30 X 45 CM (PAPER 45 X 60 CM)
EDITION : 2/7 + 1 AP
PRICE : 700€ (REGULAR PRICE 1000€)
PRINT SIZE : 40 X 60 CM (PAPER 60 X 80 CM)
EDITION : 1/5 + 1 AP
PRICE : 1400€ (REGULAR PRICE 2000€)
FRAMING OF PRINTS CAN ALSO BE ARRANGED
TO YOUR SPECIFICATIONS FOR AN ADDITIONAL FEE
14 / BAY WINDOW, VAL DI SUSA, ITALY – 2013
EXHIBITION PRINT
SOLD
PRINT ONLY
PRINT SIZE : 20 X 30 CM (PAPER 30 X 40 CM)
EDITION : 1/9 + 1 AP
PRICE : 500€ (REGULAR PRICE 700€)
PRINT SIZE : 30 X 45 CM (PAPER 45 X 60 CM)
EDITION : 2/7 + 1 AP
PRICE : 700€ (REGULAR PRICE 1000€)
PRINT SIZE : 40 X 60 CM (PAPER 60 X 80 CM)
EDITION : 1/5 + 1 AP
PRICE : 1400€ (REGULAR PRICE 2000€)
FRAMING OF PRINTS CAN ALSO BE ARRANGED
TO YOUR SPECIFICATIONS FOR AN ADDITIONAL FEE
15 / BAY WINDOW, VIA AURELIA, ITALY – 2012
EXHIBITION PRINT
SOLD
PRINT ONLY
PRINT SIZE : 20 X 30 CM (PAPER 30 X 40 CM)
EDITION : 1/9 + 1 AP
PRICE : 500€ (REGULAR PRICE 700€)
PRINT SIZE : 30 X 45 CM (PAPER 45 X 60 CM)
EDITION : 2/7 + 1 AP
PRICE : 700€ (REGULAR PRICE 1000€)
PRINT SIZE : 40 X 60 CM (PAPER 60 X 80 CM)
EDITION : 1/5 + 1 AP
PRICE : 1400€ (REGULAR PRICE 2000€)
FRAMING OF PRINTS CAN ALSO BE ARRANGED
TO YOUR SPECIFICATIONS FOR AN ADDITIONAL FEE
16 / BAY WINDOW, PASSO DEL MONGINEVRO, ITALY – 2011
EXHIBITION PRINT
ONE EXHIBITION PRINT AVAILABLE
LAMINATED AND FRAMED
WHITE WOOD FRAME
PRINT SIZE : 30 X 45 CM (PAPER AND FRAME 45 X 60 CM)
EDITION : 1/7 + 1 AP
PRICE : 700€ (REGULAR PRICE 1300€) – SAME PRICE OF PRINT ONLY
PRINT ONLY
PRINT SIZE : 20 X 30 CM (PAPER 30 X 40 CM)
EDITION : 1/9 + 1 AP
PRICE : 500€ (REGULAR PRICE 700€)
PRINT SIZE : 30 X 45 CM (PAPER 45 X 60 CM)
EDITION : 2/7 + 1 AP
PRICE : 700€ (REGULAR PRICE 1000€)
PRINT SIZE : 40 X 60 CM (PAPER 60 X 80 CM)
EDITION : 1/5 + 1 AP
PRICE : 1400€ (REGULAR PRICE 2000€)
FRAMING OF PRINTS CAN ALSO BE ARRANGED
TO YOUR SPECIFICATIONS FOR AN ADDITIONAL FEE

FOR FURTHER INFORMATIONS
REGARDING PRICES AND AVAILABILITY OF LIMITED EDITION PRINTS
E. ANDREA@AROUNDTHEWOLF.COM

ALL RIGHTS RESERVED
COPYRIGHT © 2023 ANDREA D'AMICO / AROUND THE WOLF