THE MAJORITY OF WORKS FROM ALL PHOTO SERIES ARCHIVE,
ALONG WITH SPECIAL EDITION PRINTS ARE AVAILABLE TO BUY AS LIMITED COLLECTORS PRINTS.
PRINTS ARE MADE WITH HIGH QUALITY ARCHIVAL AND SILVER GELATIN PAPER
AND ARE AVAILABLE IN A VARIETY OF FORMATS, DEPENDENT ON THE PREFERENCES
SET BY THE PHOTOGRAPHER AND THE GALLERY.
PRINTS ARE SIGNED, EDITIONED AND COME WITH THE GALLERY STAMP.
PRINTS CAN BE VIEWED IN PERSON IN PARIS
AND FRAMING OF PRINTS CAN ALSO BE ARRANGED TO YOUR SPECIFICATIONS
FOR AN ADDITIONAL FEE.
2018/21 BAY WINDOW (AWAY I GO – CHAPTER 3) – PRINTS
2013/18 BREAKDOWN (AWAY I GO – CHAPTER 2) – PRINTS
2011/13 BAY WINDOW (AWAY I GO – CHAPTER 1) – PRINTS
2010/21 UNDERWATER – PRINTS
2007/08 THE SWEET AND THE BITTER – PRINTS
2004/21 DOG DAYS – PRINTS
2004/07 STRANGERS IN THE RAILS – PRINTS
2002/03 ALL MY DAYS – PRINTS
2001/21 BAND OF BROTHERS – PRINTS
2000/21 LONESOME – PRINTS
SPECIAL EDITION PRINTS
PRIVATE PRINT SALES
CONCEPT OF LIMITED EDITION BOOKS
FROM ACCOMPLISHED AND STILL UNACCOMPLISHED SERIES
ARE CURRENTLY IN PROGRESS.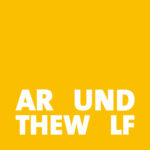 FOR FURTHER INFORMATIONS
REGARDING PRICES AND AVAILABILITY OF LIMITED EDITION PRINTS
PRE–ORDER AND BOOKS RELEASE DATE
E. EDITIONS@AROUNDTHEWOLF.COM

ALL RIGHTS RESERVED
COPYRIGHT © 2021 ANDREA D'AMICO